Kerry Stonebridge


Full Name

Kerry Edwards Stonebridge

Nationality

British

Gender

Female

Status

Deceased; Killed by Craig Hanson

Relationships

Michael Stonebridge (Husband)

Portrayed by

Kerry Stonebridge was the wife of Michael Stonebridge. When she got pregnant, she got Michael to leave Section 20 to start a family.
Kerry had a miscarriage and later was killed by Craig Hanson, who shot her in the back with a sniper rifle.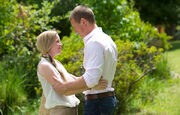 Ad blocker interference detected!
Wikia is a free-to-use site that makes money from advertising. We have a modified experience for viewers using ad blockers

Wikia is not accessible if you've made further modifications. Remove the custom ad blocker rule(s) and the page will load as expected.