SAPS STF
- The
South African Police Service Special Task Force
is the special operations element of the South African Police Service (SAPS).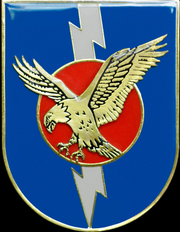 The STF had a formidable reputation in counter terrorism and insurgency Unlike most civilian/police counter terrorist units around the world, the special task force is also trained to conduct military special operations and has done so on many occasions, operating with their military counter parts.
Capt. Marcus Radebe and his team assisted Section 20 in hunting down Conrad Knox in Johannesburg.
Ad blocker interference detected!
Wikia is a free-to-use site that makes money from advertising. We have a modified experience for viewers using ad blockers

Wikia is not accessible if you've made further modifications. Remove the custom ad blocker rule(s) and the page will load as expected.