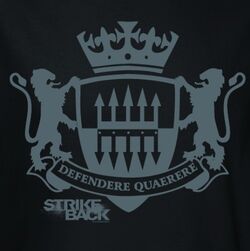 Section 20
---
---
Headquarters
N/A; Mobile Command
---
Type
Military Intelligence
Special Operations
Team Members
Section 20
is an elite covert British military intelligence and counter-terrorism unit originally formed within the 
Secret Intelligence Service
. Section 20 travel around the world covertly to neutralise terrorist threats that are aimed at the United Kingdom.
The unit refer to their mobile command as "The Crib". The Crib is a fully mobile communication and operations centre; this allows the unit to quickly mobilise to anywhere in the world.
Focusing on high-risk and top-priority targets, the unit is capable of moving from country to country anywhere in the world, sometimes covertly, sometimes with the agreement of the government. Section 20 operates as a highly sophisticated mobile intelligence unit.
Other Known Members
Edit